An exclusive sports center is being built along Lake Bracciano where international padel championships will be held.
In the residential area of Bracciano (Rome), GV Sporting Srl is completing a sports center that will include a swimming pool, gymnasium, children's play area, two outdoor and four indoor padel courts with the innovative Glulampadel structure.
GV Sporting wanted a laminated wood structure from Canobbio Textile Engineering Srl because it was looking for quality, experience and expertise. The major investment required a short timeline without compromising the quality and durability of the structure.
The four padel courts are covered with a glulam structure with dimensions of 26 m wide by 52 m long and a height of 14 m; the significant height of the structure is a consequence of the need to have at least 7 m above the playing fields toward the long side.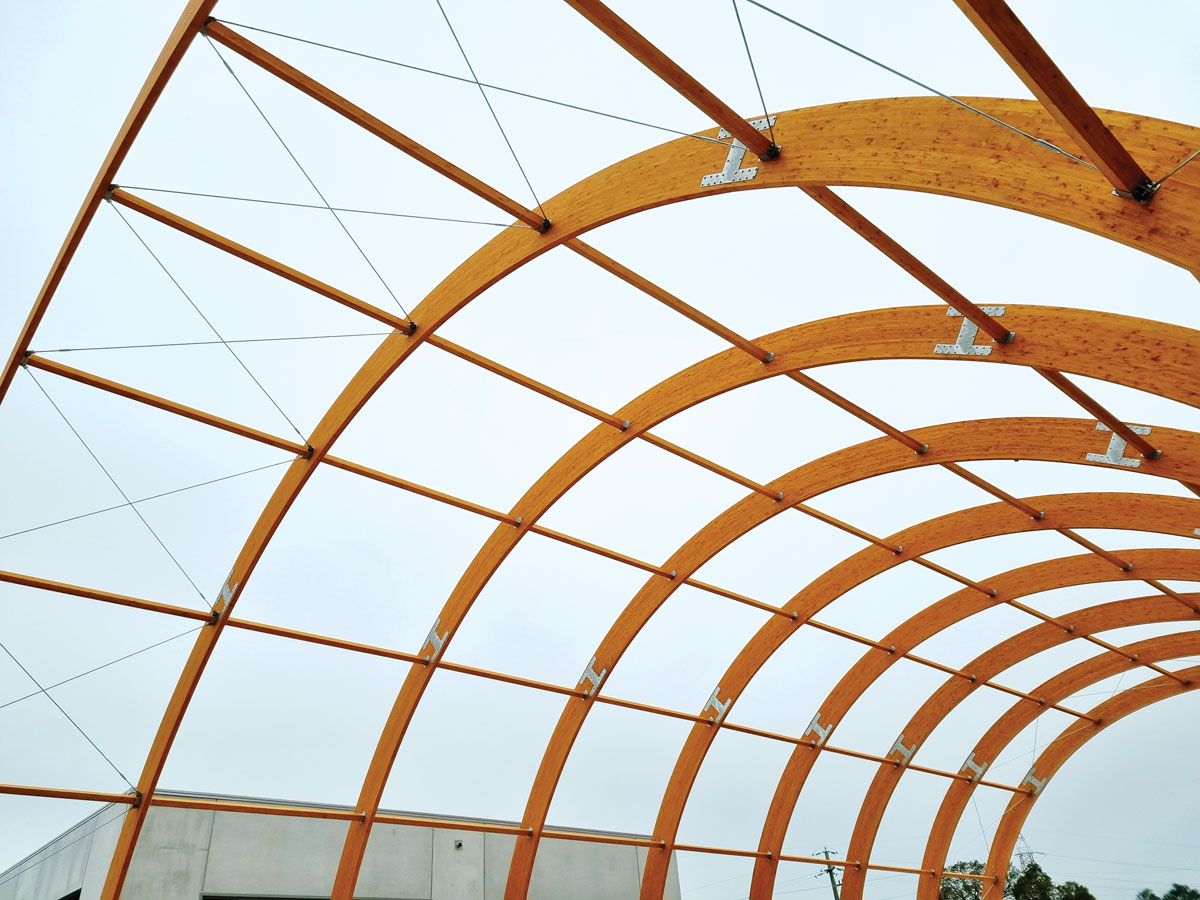 The structure consists of 9 arches made of spruce laminated timber; on the short sides there is aninnovative structure speciallyshaped to allow for the heights required for the game (called "Baraccatura Plus") made of square-profile laminated timber, with modified and optimized vertical pillars and stiffening buttresses.
The roof consists of a double PVC membrane with the aim of reducing heat loss and making the structure "energy saving" and reducing the inconvenience of internal condensation to almost zero.
The roofing membrane was provided with the central skylight to provide more interior brightness during sunny days. Double-track sliding lap cloths are provided along the perimeter of the roof to allow natural ventilation in the summer season.