The use of textile facades has been on the rise in recent years, involving both public agencies and companies.
But exactly what is a textile facade?
The textile facade is part of what is known as "textile architecture", a building system consisting of a textile covering and a steelwork support (usually aluminum) attached to the main structure of the building.
Le textile facades can be applied to new buildings or existing buildings, although the world of architecture is evolving today and increasingly we are faced with the need to intervene on existing buildings lightly and gently, safeguarding its structural integrity but, at the same time, using a casing that can personalize them.
In this context, textile facade is the best possible solution, as through its use it is possible:
Renew the aesthetics of the building, possibly concealing any additions or alterations made, rather than technical elements (stairs, ventilation or air conditioning systems)
provide solar protection and insulation by building a "second skin" that can reflect solar heat and keep the masonry dry through the ventilating effect of the cavity created between the new part and the pre-existing structure
Transform the wrapper into a communication and image vehicle through the use of colors, effects and digital prints
Types of textile facades
Textile panel facade (textile facade)
Textile panel facade allows in-house mass production and minimizes installation time. The panels, produced in-house, are transported to the construction site and laid on a substructure (usually aluminum) to form a lattice of uprights and crossbeams. This substructure is braced to the existing building by means of steelwork fasteners bolted or doweled to the existing building. Geometrical and dimensional limits are only those dictated by transportation systems.
Textile covering
The textile covering involves the installation of a series of track tensioning profiles, made of aluminum, to which the cloth is hooked, acting as a substructure and a panel frame at the same time. The advantage of this construction system is that the rails are assembled in place and then transported to the construction site in bars with no size limitation.
The covering of which a textile facade is composed can be constructed from a variety of materials, including:
– PVC coated polyester fabric
– fiberglass fabric impregnated with polytetrafluoroethylene (PTFE)
– PU coated polyester fabric
Aesthetically and functionally (strength and lightness), the difference between the different types of materials is not significant, but it becomes substantial in relation to the fire resistance class.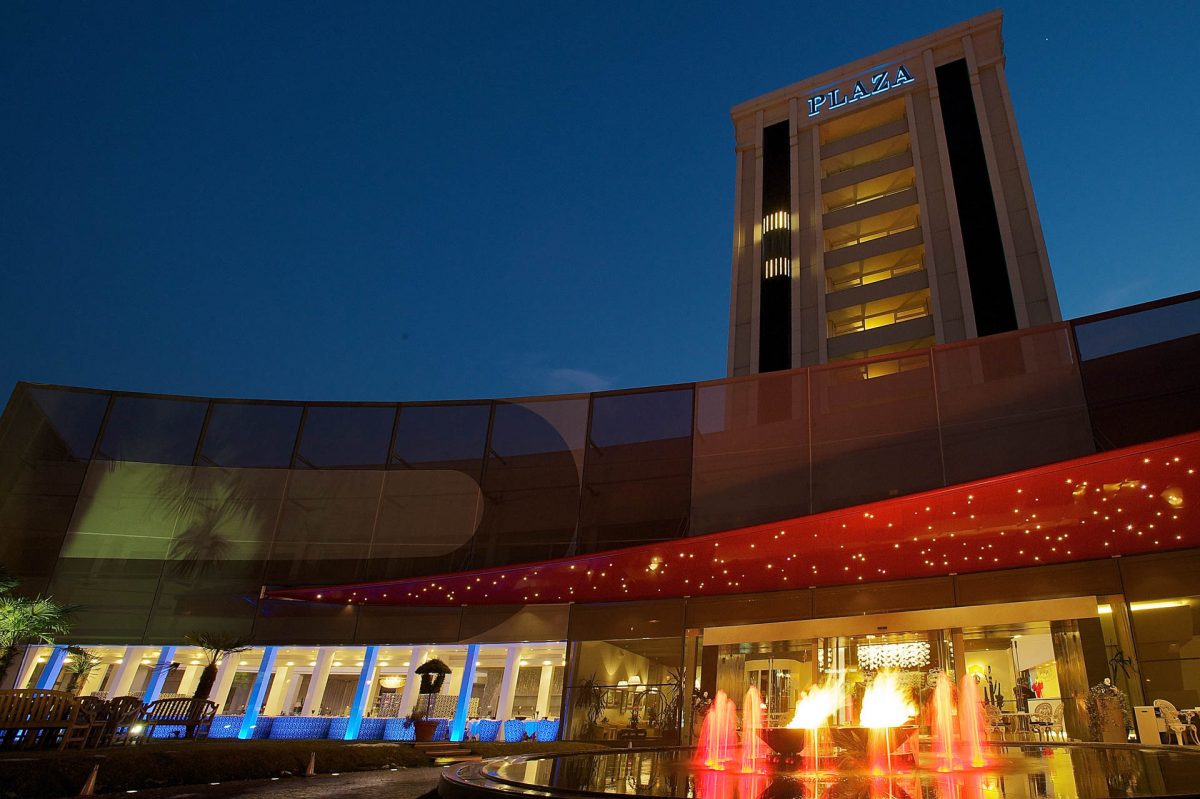 Textile facades made by Canobbio Textile
Our company has made numerous textile facades for hotels, theaters, convention centers, and commercial activities.
Textile facades represent a simple and stylish solution that allows to overcome the limits to which seemed bound to inevitably affect the textile membranes.
Discover here all the
projects
so far made by Canobbio Textile.